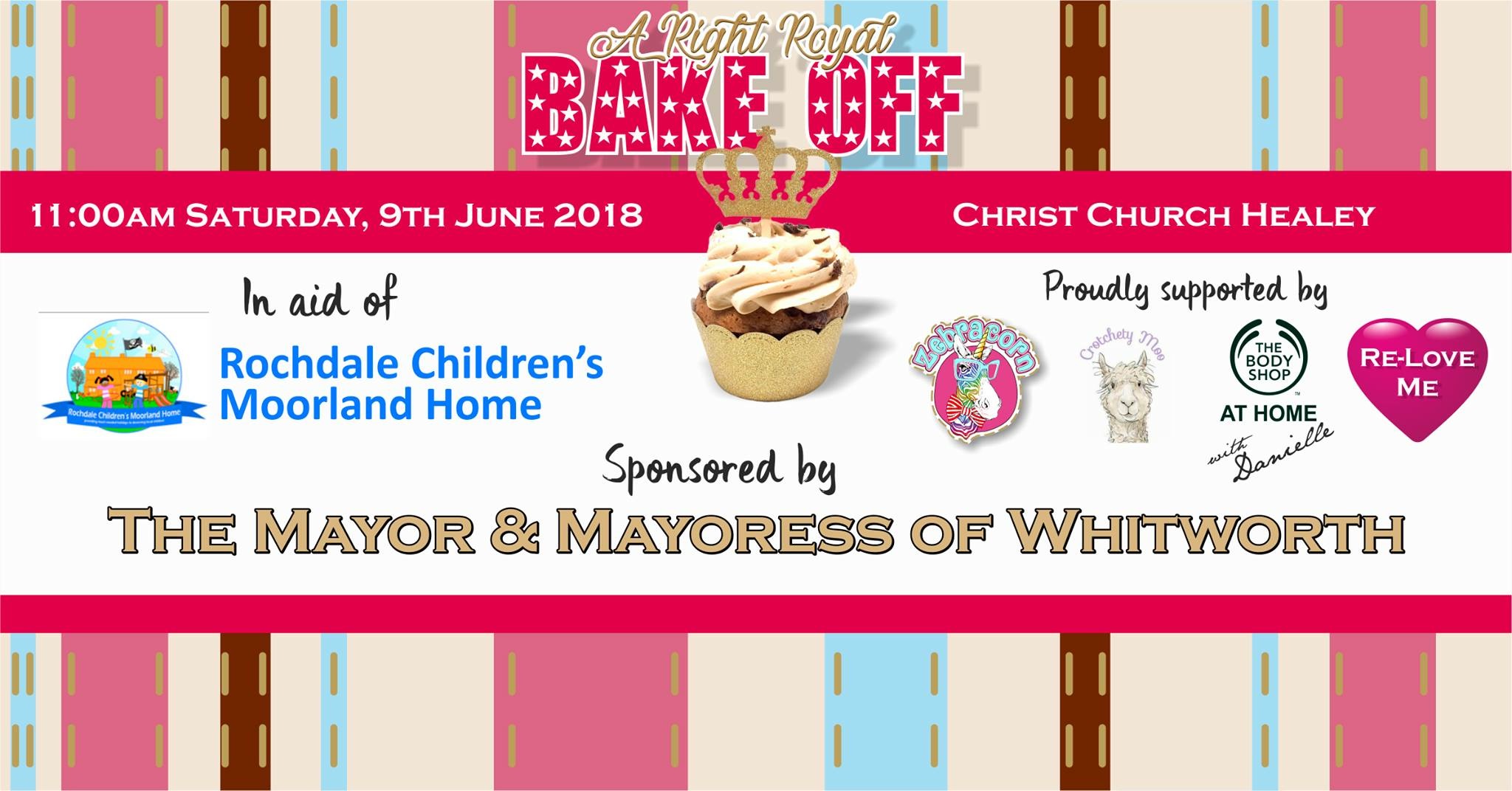 A Right Royal Bake Off organised by Zebracorn.
When: Saturday 9th June 2018
Where: Christ Church Healey, Gandy Lane, Healey, Rochdale, OL12 6EF
Time: 11 am- 2 pm
Contact:
E-mail: enquiries@zebracorn.co.uk 
Call us: 07787881111
Details of event: 
There will be plenty of activities on the day, including.
Cake decorating
Refreshments
Hand massages by Body Shop
Crown making
Slime
Rock painting
Re-Love me picture frames
Teddy tombola
Guess the name of the bear
Home bake sale
Sweet stall
Raffle
Tombola
And much more……
And of course vote for your favourite cake! Prizes for the winners of each Bake off category, including Under 12s, Under 18s & Adult. 
Cakes can be dropped off after 10.30am, all votes collected by 12.45pm. Winners will be announced at 1pm. Raffle prizes will be drawn at 1.30pm.
Registration form for the bake-off can be found on Zebracorns website